Previous Page
Twilight Drive-In
260 Street & Fraser Highway, Langley, BC V4W 2B1
Movieline: 1-(604)-856-5063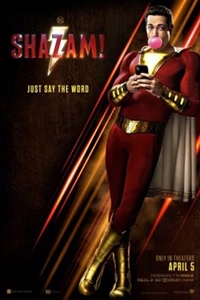 Shazam! (PG-13)
Cast: Zachary Levi, Asher Angel
Runtime: 2 hr. 12 mins.

We all have a superhero inside us, it just takes a bit of magic to bring it out. In Billy Batson's (Angel) case, by shouting out one word SHAZAM! this streetwise 14-year-old foster kid can turn into the adult Super Hero Shazam (Levi), courtesy of an ancient wizard. Still a kid at heart inside a ripped, godlike body Shazam revels in this adult version of himself by doing what any teen would do with superpowers: have fun with them! Can he fly? Does he have X-ray vision? Can he shoot lightning out of his hands? Can he skip his social studies test? Shazam sets out to test the limits of his abilities with the joyful recklessness of a child. But he'll need to master these powers quickly in order to fight the deadly forces of evil controlled by Dr. Thaddeus Sivana.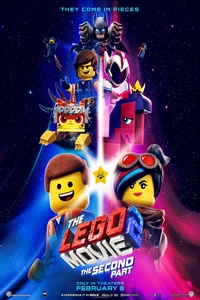 The LEGO Movie 2: The Second Part (PG)
Cast: Chris Pratt, Elizabeth Banks
Runtime: 1 hr. 46 mins.

It's been five years since everything was awesome and the citizens are facing a huge new threat: LEGO DUPLOŽ invaders from outer space, wrecking everything faster than they can rebuild.The battle to defeat them and restore harmony to the LEGO universe will take Emmet, Lucy, Batman and their friends to faraway, unexplored worlds, including a strange galaxy where everything is a musical. It will test their courage, creativity and Master Building skills, and reveal just how special they really are.