Previous Page
Twilight Drive-In
260 Street & Fraser Highway, Langley, BC V4W 2B1
Movieline: 1-(604)-856-5063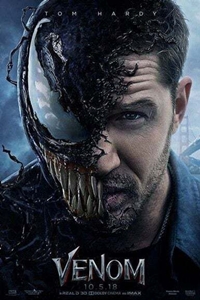 Venom (PG-13)
Cast: Tom Hardy, Michelle Williams
Runtime: 1 hr. 52 mins.

One of Marvel's most enigmatic, complex and badass characters comes to the big screen, starring Academy AwardŽ nominated actor Tom Hardy as the lethal protector Venom.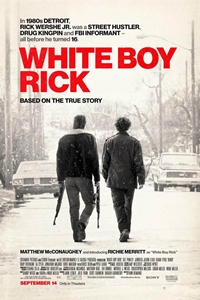 White Boy Rick (R)
Cast: Matthew McConaughey, Richie Merritt
Runtime: 1 hr. 51 mins.

Set in 1980s Detroit at the height of the crack epidemic and the War on Drugs, WHITE BOY RICK is based on the moving true story of a blue-collar father and his teenage son, Rick Wershe, who became an undercover police informant and later a drug dealer, before he was abandoned by his handlers and sentenced to life in prison.