Previous Page
Twilight Drive-In
260 Street & Fraser Highway, Langley, BC V4W 2B1
Movieline: 1-(604)-856-5063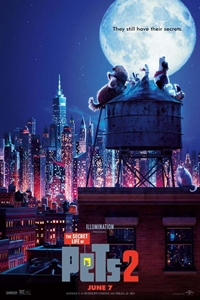 The Secret Life of Pets 2 (PG)
Cast: Kevin Hart, Jenny Slate
Runtime: 1 hr. 26 mins.

Terrier Max is coping with some major life changes. His owner is now married and has a toddler, Liam. Max is so worried about protecting the boy that he develops a nervous tic. On a family trip to a farm, Max and mutt Duke encounter canine-intolerant cows, hostile foxes and a terrifying turkey, all of which only elevates Max's anxiety. Luckily, Max gets some guidance from veteran farm dog Rooster, who pushes Max to ditch his neuroses, find his inner alpha, and give Liam a little more freedom.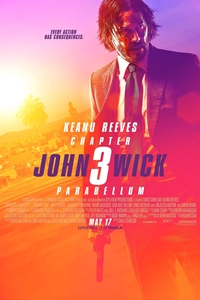 John Wick: Chapter 3 - Parabellum (R)
Cast: Keanu Reeves, Halle Berry
Runtime: 2 hr. 10 mins.

In this third installment of the adrenaline-fueled action franchise, super-assassin John Wick (Reeves) returns with a $14 million price tag on his head and an army of bounty-hunting killers on his trail. After killing a member of the shadowy international assassin's guild, the High Table, John Wick is excommunicado, but the world's most ruthless hit men and women await his every turn.