Previous Page
Twilight Drive-In
260 Street & Fraser Highway, Langley, BC V4W 2B1
Movieline: 1-(604)-856-5063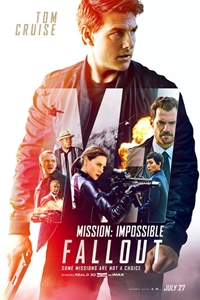 Mission: Impossible - Fallout (PG-13)
Cast: Tom Cruise, Henry Cavill
Runtime: 2 hr. 27 mins.

The best intentions often come back to haunt you. MISSION: IMPOSSIBLE - FALLOUT finds Ethan Hunt (Tom Cruise) and his IMF team (Alec Baldwin, Simon Pegg, Ving Rhames) along with some familiar allies (Rebecca Ferguson, Michelle Monaghan) in a race against time after a mission gone wrong. Henry Cavill, Angela Bassett, and Vanessa Kirby also join the dynamic cast with filmmaker Christopher McQuarrie returning to the helm.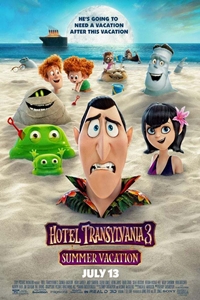 Hotel Transylvania 3: Summer Vacation (PG)
Cast: Adam Sandler, Selena Gomez
Runtime: 1 hr. 37 mins.

In Sony Pictures Animation's Hotel Transylvania 3, Mavis surprises Dracula with a family voyage on a luxury monster cruise ship so he can take a summer vacation from providing everyone else's vacation at the hotel, and the rest of Drac's Pack cannot resist tagging along. The monsters are all having a great time, indulging in all of the shipboard fun the cruise has to offer, from monster volleyball to colossus sized buffets and exotic excursions, but then the unexpected happens as Drac falls for the intriguing-yet-dangerous captain of the ship. Balancing family, friends, and a budding romance might just be too much, even for the most powerful vampire.