Previous Page
Anacortes Cinemas
415 O Avenue, Anacortes, WA 98221
Movieline: 1-(360)-293-7000
Website: http://www.farawayentertainment.com/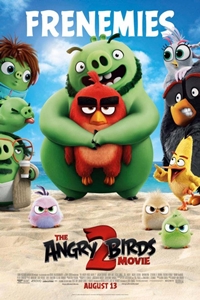 The Angry Birds Movie 2 (PG)
Cast: Jason Sudeikis, Josh Gad
Runtime: 1 hr. 31 mins.

The flightless angry birds and the scheming green piggies take their beef to the next level in The Angry Birds Movie 2! When a new threat emerges that puts both Bird and Pig Island in danger, Red (Jason Sudeikis), Chuck (Josh Gad), Bomb (Danny McBride), and Mighty Eagle (Peter Dinklage) recruit Chuck's sister Silver (Rachel Bloom) and team up with pigs Leonard (Bill Hader), his assistant Courtney (Awkwafina), and techpig Garry (Sterling K. Brown) to forge an unsteady truce and form an unlikely superteam to save their homes.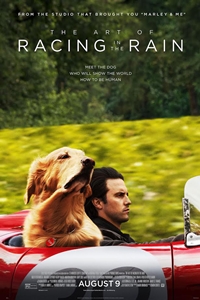 The Art of Racing in the Rain (PG)
Cast: Kevin Costner, Milo Ventimiglia
Runtime: 1 hr. 49 mins.

Based on the best-selling novel by Garth Stein, THE ART OF RACING IN THE RAIN is a heartfelt tale narrated by a witty and philosophical dog named Enzo (voiced by Kevin Costner). Through his bond with his owner, Denny Swift (Milo Ventimiglia), an aspiring Formula One race car driver, Enzo has gained tremendous insight into the human condition and understands that the techniques needed on the racetrack can also be used to successfully navigate the journey of life. The film follows Denny and the loves of his life - his wife, Eve (Amanda Seyfried), their young daughter Zoe (Ryan Kiera Armstrong), and ultimately, his true best friend, Enzo.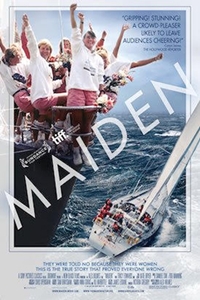 Maiden (PG)
Cast: Tracy Edwards, Jeni Mundy
Runtime: 1 hr. 33 mins.

The incredible, against-all-odds story of sailor Tracy Edwards, who skippered the first all-female international crew in the 1989 Whitbread Round the World Yacht Race.