Previous Page
Anacortes Cinemas
415 O Avenue, Anacortes, WA 98221
Movieline: 1-(360)-293-7000
Website: http://www.farawayentertainment.com/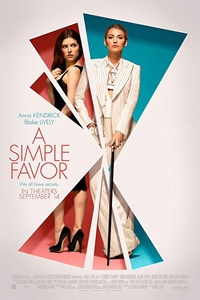 A Simple Favor (R)
Cast: Anna Kendrick, Blake Lively
Runtime: 1 hr. 57 mins.

A SIMPLE FAVOR, directed by Paul Feig, centers around Stephanie (Anna Kendrick), a mommy vlogger who seeks to uncover the truth behind her best friend Emily's (Blake Lively) sudden disappearance from their small town. Stephanie is joined by Emily's husband Sean (Henry Golding) in this stylish thriller filled with twists and betrayals, secrets and revelations, love and loyalty, murder and revenge.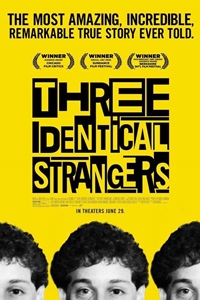 Three Identical Strangers (PG-13)
Cast: Silvi Alzetta-Reali, Eddy Galland
Runtime: 1 hr. 36 mins.

Three strangers are reunited by astonishing coincidence after being born identical triplets, separated at birth, and adopted by three different families. Their jaw-dropping, feel-good story instantly becomes a global sensation complete with fame and celebrity, however, the fairy-tale reunion sets in motion a series of events that unearth an unimaginable secret - a secret with radical repercussions for us all.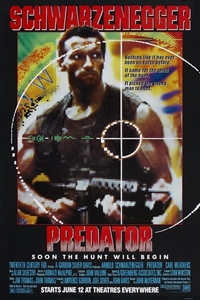 Predator (1987) (R)
Cast: Arnold Schwarzenegger, Carl Weathers
Runtime: 1 hr. 47 mins.

Deep in the jungle, several bodies have been discovered skinned and hanging from trees, although who or what could have done this is a mystery. Military covert specialist Dutch (Arnold Schwarzenegger) and his team are called in to eliminate the threat, but once in the heart of the menacing jungle, they discover something far worse than they could ever have imagined- the predator-an alien which has come to earth with cloaking technology, extensive combat skills and a desire to hunt humans for sport.