Previous Page
Anacortes Cinemas
415 O Avenue, Anacortes, WA 98221
Movieline: 1-(360)-293-7000
Website: http://www.farawayentertainment.com/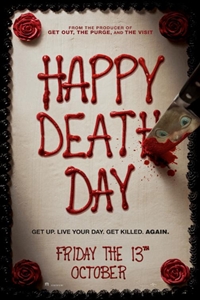 Happy Death Day (PG-13)
Cast: Jessica Rothe, Israel Broussard
Runtime: 1 hr. 36 mins.

A college student relives the day of her murder with both its unexceptional details and terrifying end until she discovers her killer's identity.

(1:00 PM)
,
(4:15 PM)
,
6:40 PM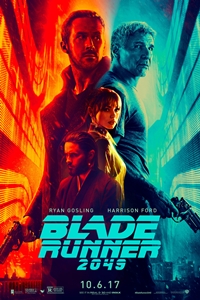 Blade Runner 2049 (R)
Cast: Ryan Gosling, Harrison Ford
Runtime: 2 hr. 44 mins.

Thirty years after the events of the first film, a new blade runner, LAPD Officer K, unearths a long-buried secret that has the potential to plunge what's left of society into chaos. K's discovery leads him on a quest to find Rick Deckard, a former LAPD blade runner who has been missing for 30 years.
(12:50 PM)
,
(3:15 PM)
,
6:30 PM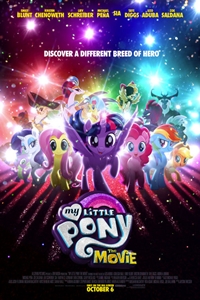 My Little Pony: The Movie (PG)
Cast: Kristin Chenoweth, Tara Strong
Runtime: 1 hr. 44 mins.

A dark force threatens Ponyville, and the Mane 6 – Twilight Sparkle, Applejack, Rainbow Dash, Pinkie Pie, Fluttershy, and Rarity – embark on an unforgettable journey beyond Equestria where they meet new friends and exciting challenges on a quest to use the magic of friendship to save their home.
(12:55 PM)
,
(4:05 PM)
,
6:35 PM