Previous Page
Pickford Film Center
1318 Bay Street, Bellingham, WA 98225
Movieline: 1-(360)-738-0735
Website: http://www.pickfordfilmcenter.org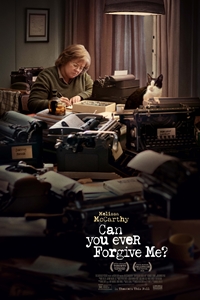 Can You Ever Forgive Me? (R)
Cast: Julie Ann Emery, Melissa McCarthy
Runtime: 1 hr. 47 mins.

CAN YOU EVER FORGIVE ME? is the true story of best-selling celebrity biographer (and friend to cats) Lee Israel (Melissa McCarthy) who made her living in the 1970's and 80's profiling the likes of Katharine Hepburn, Tallulah Bankhead, Estee Lauder and journalist Dorothy Kilgallen. When Lee is no longer able to get published because she has fallen out of step with current tastes, she turns her art form to deception, abetted by her loyal friend Jack.
(3:00 PM)
,
5:30 PM
,
8:15 PM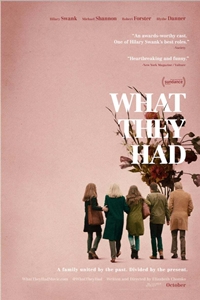 What They Had (R)
Cast: Hilary Swank, Michael Shannon
Runtime: 1 hr. 38 mins.

The film centers on a family in crisis. Bridget (Hilary Swank) returns home to Chicago at her brother's (Michael Shannon) urging to deal with her ailing mother (Blythe Danner) and her father's (Robert Forster) reluctance to let go of their life together. Written and directed by Elizabeth Chomko.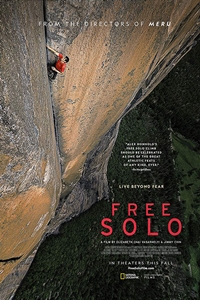 Free Solo (PG-13)
Cast: Alex Honnold
Runtime: 1 hr. 37 mins.

FREE SOLO is an edge-of-your seat thriller and an inspiring portrait of an athlete who challenges both his body and his beliefs on a quest to triumph over the impossible, revealing the personal toll of excellence. As the climber begins his training, the armor of invincibility he's built up over decades unexpectedly breaks apart when Honnold begins to fall in love, threatening his focus and giving way to injury and setbacks. Vasarhelyi and Chin succeed in beautifully capturing deeply human moments with Honnold as well as the death-defying climb with exquisite artistry and masterful, vertigo-inducing camerawork.