Previous Page
Pickford Film Center
1318 Bay Street, Bellingham, WA 98225
Movieline: 1-(360)-738-0735
Website: http://www.pickfordfilmcenter.org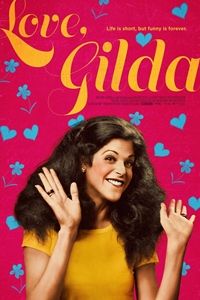 Love, Gilda (NR)
Cast: Andrew Alexander, Anne Beatts
Runtime: 1 hr. 26 mins.

LOVE, GILDA opens a unique window into the honest and whimsical world of beloved performer Gilda Radner, whose greatest role was sharing her story. Working with the Radner estate, D'Apolito unearthed a collection of diaries and personal audio and videotapes documenting her childhood, her comedy career, her relationships and ultimately, her struggles with cancer. These never-before-seen-or-heard footage and journal entries form the narrative spine of the documentary, allowing Gilda to tell her own story - through laughter and sometimes tears.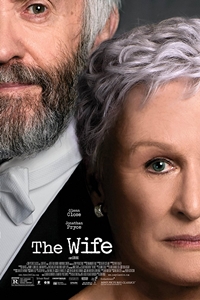 The Wife (R)
Cast: Glenn Close, Jonathan Pryce
Runtime: 1 hr. 40 mins.

After nearly forty years of marriage, JOAN and JOE CASTLEMAN (Glenn Close and Jonathan Pryce) are complements. Where Joe is casual, Joan is elegant. Where Joe is vain, Joan is self-effacing. And where Joe enjoys his very public role as Great American Novelist, Joan pours her considerable intellect, grace, charm, and diplomacy into the private role of Great Man's Wife. Joe is about to be awarded the Nobel Prize for his acclaimed and prolific body of work. Joe's literary star has blazed since he and Joan first met in the late 1950. THE WIFE interweaves the story of the couple's youthful passion and ambition with a portrait of a marriage, thirty-plus years later - a lifetime's shared compromises, secrets, betrayals, and mutual love.
(1:30 PM)
,
(3:45 PM)
,
6:20 PM
,
9:00 PM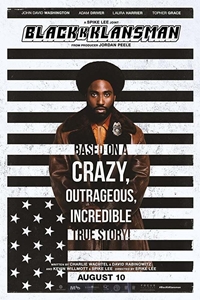 BlacKkKlansman (R)
Cast: John David Washington, Adam Driver
Runtime: 2 hr. 15 mins.

From visionary filmmaker Spike Lee comes the incredible true story of an American hero. It's the early 1970s, and Ron Stallworth (John David Washington) is the first African-American detective to serve in the Colorado Springs Police Department. Determined to make a name for himself, Stallworth bravely sets out on a dangerous mission: infiltrate and expose the Ku Klux Klan. The young detective soon recruits a more seasoned colleague, Flip Zimmerman (Adam Driver), into the undercover investigation of a lifetime. Together, they team up to take down the extremist hate group as the organization aims to sanitize its violent rhetoric to appeal to the mainstream. Produced by the team behind the Academy-Award winning Get Out.