Previous Page
Pickford Film Center
1318 Bay Street, Bellingham, WA 98225
Movieline: 1-(360)-738-0735
Website: http://www.pickfordfilmcenter.org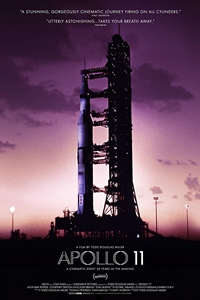 Apollo 11 (G)
Runtime: 1 hr. 33 mins.

From director Todd Douglas Miller (Dinosaur 13) comes a cinematic event fifty years in the making. Crafted from a newly discovered trove of 65mm footage, and more than 11,000 hours of uncatalogued audio recordings, Apollo 11 takes us straight to the heart of NASA's most celebrated mission - the one that first put men on the moon, and forever made Neil Armstrong and Buzz Aldrin into household names. Immersed in the perspectives of the astronauts, the team in Mission Control, and the millions of spectators on the ground, we vividly experience those momentous days and hours in 1969 when humankind took a giant leap into the future.
(12:55 PM)
,
3:50 PM
,
6:10 PM
,
8:30 PM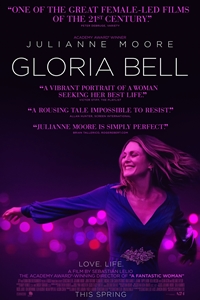 Gloria Bell (R)
Cast: Julianne Moore, John Turturro
Runtime: 1 hr. 42 mins.

Gloria (Julianne Moore) is a free-spirited divorcée who spends her days at a straight-laced office job and her nights on the dance floor, joyfully letting loose at clubs around Los Angeles. After meeting Arnold (John Turturro) on a night out, she finds herself thrust into an unexpected new romance, filled with both the joys of budding love and the complications of dating, identity and family.
(1:20 PM)
,
(3:15 PM)
,
5:45 PM
,
8:15 PM