Previous Page
Pickford Film Center
1318 Bay Street, Bellingham, WA 98225
Movieline: 1-(360)-738-0735
Website: http://www.pickfordfilmcenter.org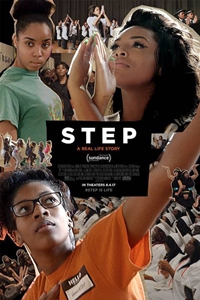 Step (PG)
Cast: Blessin Giraldo, Cori Grainger
Runtime: 1 hr. 22 mins.

STEP documents the senior year of a girls' high-school step dance team against the background of inner-city Baltimore. As each one tries to become the first in their families to attend college, the girls strive to make their dancing a success against the backdrop of social unrest in the troubled city.
(1:45 PM)
,
(3:50 PM)
,
6:45 PM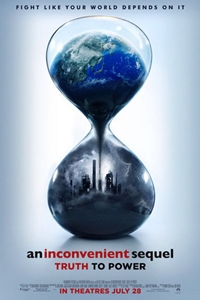 An Inconvenient Sequel: Truth to Power (PG)
Cast: Al Gore
Runtime: 1 hr. 40 mins.

A decade after AN INCONVENIENT TRUTH brought climate change into the heart of popular culture, comes the riveting and rousing follow-up that shows just how close we are to a real energy revolution. Vice President Al Gore continues his tireless fight traveling around the world training an army of climate champions and influencing international climate policy. Cameras follow him behind the scenes - in moments both private and public, funny and poignant -- as he pursues the inspirational idea that while the stakes have never been higher, the perils of climate change can be overcome with human ingenuity and passion.
(1:40 PM)
,
(4:05 PM)
,
8:55 PM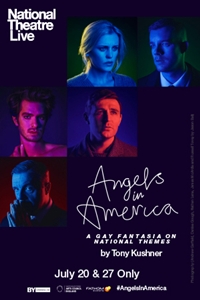 National Theatre Live: Angels in America Part One: Millennium Approaches (NR)
Cast: Andrew Garfield, Denise Gough
Runtime: 3 hr. 40 mins.

Fathom Events, BY Experience and National Theatre Live bring the new staging of Tony Kushner's multi-award winning two-part play, Angels in America: A Gay Fantasia on National Themes, to select cinemas nationwide for a two-night event on Thursday, July 20 and Thursday, July 27. Andrew Garfield plays Prior Walter along with a cast including Denise Gough, Nathan Lane, James McArdle and Russell Tovey. This new staging is directed by Olivier and Tony AwardŽ winning director Marianne Elliott. Part One: Millennium Approaches will be captured live and broadcast to cinemas on Thursday, July 20 and Part Two: Perestroika will be captured lived and broadcast to cinemas on Thursday, July 27.