Previous Page
Cineplex Odeon International Village Cinemas
88 West Pender Street, Vancouver, BC V6B 6N9
Movieline: 1-(604)-806-0799
Website: http://www.cineplex.com/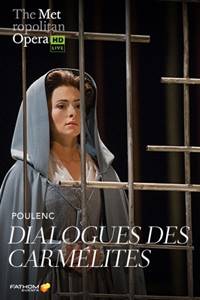 The Metropolitan Opera: Dialogues des Carmélites ()
Cast: Isabel Leonard, Adrianne Pieczonka
Runtime: 3 hr. 30 mins.

Fathom Events and the Metropolitan Opera present a broadcast of Poulenc's Dialogues des Carmélites, live in select cinemas nationwide on Saturday, May 11. Met Music Director Yannick Nézet-Séguin leads an accomplished ensemble in Poulenc's devastating modern masterpiece of faith and martyrdom. Isabel Leonard is the young Blanche de La Force, opposite Met legend Karita Mattila as the First Prioress.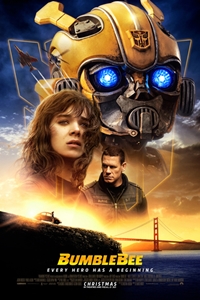 Bumblebee (PG-13)
Cast: Hailee Steinfeld, Pamela Adlon
Runtime: 1 hr. 54 mins.

On the run in the year 1987, Bumblebee finds refuge in a junkyard in a small Californian beach town. Charlie (Hailee Steinfeld), on the cusp of turning 18 and trying to find her place in the world, discovers Bumblebee, battle-scarred and broken. When Charlie revives him, she quickly learns this is no ordinary, yellow VW bug.

Family Favourites • v.o.a.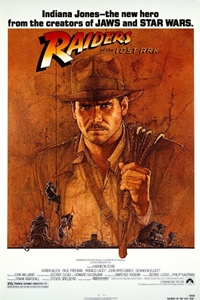 Raiders of the Lost Ark (PG)
Cast: Harrison Ford, Karen Allen
Runtime: 1 hr. 45 mins.

As the Third Reich continues its reign of terror, Adolf Hitler is on a quest for the legendary Ark os the Covenenant- resting place of the Ten Commandments- whose supernatural powers, legend says, can wipe out entire armies.
The U.S. Government turns to Dr. Indiana Jones, for the mission. Relentlessly pursued by Hitler's henchmen, Indy infiltrartes their massive digging operation in a race against time to discover the Well od the Souls, where the Ark has lain undisturbed for centuries.
EVENT • Flashback Film Festival • v.o.a.