Previous Page
Oak Harbor Cinemas
1321 SW Barlow Street, Oak Harbor, WA 98277
Movieline: 1-(360)-279-2226
Website: http://www.farawayentertainment.com/oak_harbor.html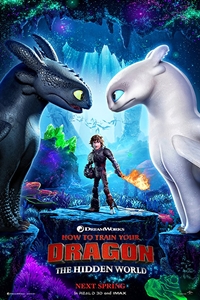 How to Train Your Dragon: The Hidden World (PG)
Cast: Jay Baruchel, America Ferrera
Runtime: 1 hr. 44 mins.

As Hiccup fulfills his dream of creating a peaceful dragon utopia, Toothless' discovery of an untamed, elusive mate draws the Night Fury away. When danger mounts at home and Hiccup's reign as village chief is tested, both dragon and rider must make impossible decisions to save their kind.
(1:00 PM)
,
(3:20 PM)
,
6:30 PM
,
8:45 PM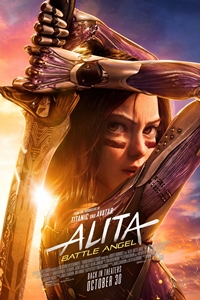 Alita: Battle Angel (PG-13)
Cast: Rosa Salazar, Christoph Waltz
Runtime: 2 hr. 2 mins.

From visionary filmmakers James Cameron (AVATAR) and Robert Rodriguez (SIN CITY), comes ALITA: BATTLE ANGEL, an epic adventure of hope and empowerment. When Alita (Rosa Salazar) awakens with no memory of who she is in a future world she does not recognize, she is taken in by Ido (Christoph Waltz), a compassionate doctor who realizes that somewhere in this abandoned cyborg shell is the heart and soul of a young woman with an extraordinary past. As Alita learns to navigate her new life and the treacherous streets of Iron City, Ido tries to shield her from her mysterious history while her street-smart new friend Hugo (Keean Johnson) offers instead to help trigger her memories. But it is only when the deadly and corrupt forces that run the city come after Alita that she discovers a clue to her past - she has unique fighting abilities that those in power will stop at nothing to control. If she can stay out of their grasp, she could be the key to saving her friends, her family and the world she's grown to love.
(12:50 PM)
,
(3:30 PM)
,
6:35 PM
,
9:15 PM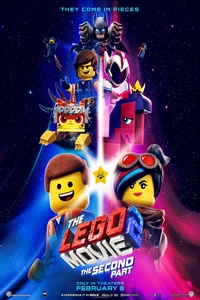 The LEGO Movie 2: The Second Part (PG)
Cast: Chris Pratt, Elizabeth Banks
Runtime: 1 hr. 46 mins.

It's been five years since everything was awesome and the citizens are facing a huge new threat: LEGO DUPLOŽ invaders from outer space, wrecking everything faster than they can rebuild.The battle to defeat them and restore harmony to the LEGO universe will take Emmet, Lucy, Batman and their friends to faraway, unexplored worlds, including a strange galaxy where everything is a musical. It will test their courage, creativity and Master Building skills, and reveal just how special they really are.
(1:10 PM)
,
(3:40 PM)
,
6:40 PM
,
9:00 PM