Previous Page
Oak Harbor Cinemas
1321 SW Barlow Street, Oak Harbor, WA 98277
Movieline: 1-(360)-279-2226
Website: http://www.farawayentertainment.com/oak_harbor.html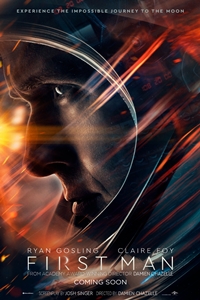 First Man (PG-13)
Cast: Ryan Gosling, Claire Foy
Runtime: 2 hr. 18 mins.

On the heels of their six-time Academy Award®-winning smash, La La Land, Oscar®-winning director Damien Chazelle and star Ryan Gosling reteam for Universal Pictures' First Man, the riveting story of NASA's mission to land a man on the moon, focusing on Neil Armstrong and the years 1961-1969. A visceral, first-person account, based on the book by James R. Hansen, the movie will explore the sacrifices and the cost on Armstrong and on the nation of one of the most dangerous missions in history.
(12:50 PM)
,
(3:30 PM)
,
6:30 PM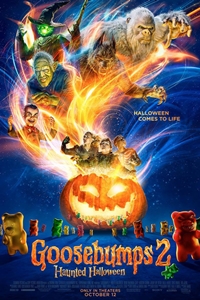 Goosebumps 2: Haunted Halloween (PG)
Cast: Madison Iseman, Ben O'Brien
Runtime: 1 hr. 30 mins.

Slappy is back to wreak more havoc this Halloween in a brand-new comedy adventure based on R.L. Stine's 400-million-selling series of books.
(1:10 PM)
,
(3:40 PM)
,
6:45 PM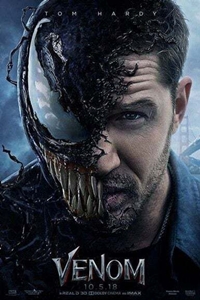 Venom (PG-13)
Cast: Tom Hardy, Michelle Williams
Runtime: 1 hr. 52 mins.

One of Marvel's most enigmatic, complex and badass characters comes to the big screen, starring Academy Award® nominated actor Tom Hardy as the lethal protector Venom.
(1:00 PM)
,
(3:50 PM)
,
6:40 PM