Previous Page
Oak Harbor Cinemas
1321 SW Barlow Street, Oak Harbor, WA 98277
Movieline: 1-(360)-279-2226
Website: http://www.farawayentertainment.com/oak_harbor.html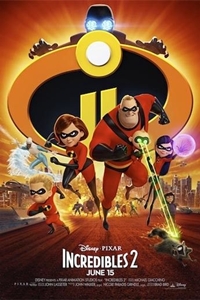 The Incredibles 2 (PG)
Cast: Craig T. Nelson, Holly Hunter
Runtime: 1 hr. 58 mins.

Everyone's favorite family of superheroes is back in Incredibles 2 but this time Helen (voice of Holly Hunter) is in the spotlight, leaving Bob (voice of Craig T. Nelson) at home with Violet (voice of Sarah Vowell) and Dash (voice of Huck Milner) to navigate the day-to-day heroics of normal life. It's a tough transition for everyone, made tougher by the fact that the family is still unaware of baby Jack-Jack's emerging superpowers. When a new villain hatches a brilliant and dangerous plot, the family and Frozone (voice of Samuel L. Jackson) must find a way to work together again which is easier said than done, even when they're all Incredible.
(12:50 PM)
,
(3:35 PM)
,
6:30 PM
,
9:15 PM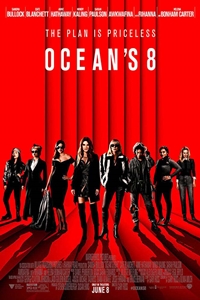 Ocean's 8 (PG-13)
Cast: Sarah Paulson, Helena Bonham Carter
Runtime: 1 hr. 50 mins.

Debbie Ocean gathers a crew to attempt an impossible heist at New York City's yearly Met Gala.
(1:00 PM)
,
(3:55 PM)
,
6:50 PM
,
9:25 PM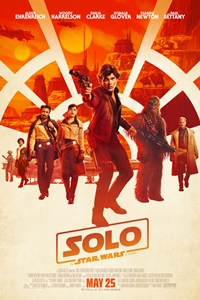 Solo: A Star Wars Story (PG-13)
Cast: Alden Ehrenreich, Donald Glover
Runtime: 2 hr. 15 mins.

Board the Millennium Falcon and journey to a galaxy far, far away in Solo: A Star Wars Story, an all-new adventure with the most beloved scoundrel in the galaxy. Through a series of daring escapades deep within a dark and dangerous criminal underworld, Han Solo meets his mighty future copilot Chewbacca and encounters the notorious gambler Lando Calrissian, in a journey that will set the course of one of the Star Wars saga's most unlikely heroes.
(12:40 PM)
,
(3:45 PM)
,
6:40 PM
,
9:35 PM