Previous Page
Oak Harbor Cinemas
1321 SW Barlow Street, Oak Harbor, WA 98277
Movieline: 1-(360)-279-2226
Website: http://www.farawayentertainment.com/oak_harbor.html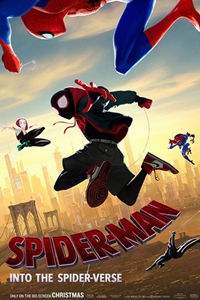 Spider-Man: Into the Spider-Verse (PG)
Cast: Shameik Moore, Jake Johnson
Runtime: 1 hr. 40 mins.

Spider-Man: Into the Spider-Verse introduces Brooklyn teen Miles Morales, and the limitless possibilities of the Spider-Verse, where more than one can wear the mask.
(1:20 PM)
,
(4:05 PM)
,
6:45 PM
,
9:25 PM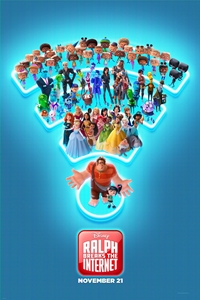 Ralph Breaks the Internet (PG)
Cast: John C. Reilly, Sarah Silverman
Runtime: 1 hr. 54 mins.

Video-game bad guy Ralph and best friend Vanellope von Schweetz leave the comforts of Litwak's arcade in an attempt to save her game, Sugar Rush. Their quest takes them to the vast, uncharted world of the internet where they rely on the citizens of the internet "the Netizens" to help navigate their way. Lending a virtual hand are Yesss, the head algorithm and the heart and soul of the trend-making site "BuzzzTube," and Shank, a tough-as-nails driver from a gritty online auto-racing game called Slaughter Race, a place Vanellope wholeheartedly embraces - so much so that Ralph worries he may lose the only friend he's ever had.
(1:10 PM)
,
(3:50 PM)
,
6:30 PM
,
9:05 PM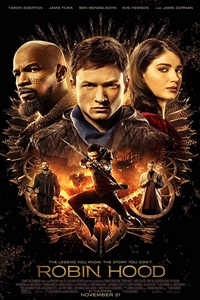 Robin Hood (PG-13)
Cast: Taron Egerton, Jamie Foxx
Runtime: 1 hr. 56 mins.

A war-hardened Crusader and a Moorish commander mount an audacious revolt against the corrupt English crown in a thrilling action-adventure. Packed with gritty battlefield exploits, mind-blowing fight choreography, and a timeless romance, ROBIN HOOD is a never before seen story of how Robin Hood became the icon and legend as we know him today.
(1:00 PM)
,
(3:35 PM)
,
7:00 PM
,
9:40 PM