Previous Page
Oak Harbor Cinemas
1321 SW Barlow Street, Oak Harbor, WA 98277
Movieline: 1-(360)-279-2226
Website: http://www.farawayentertainment.com/oak_harbor.html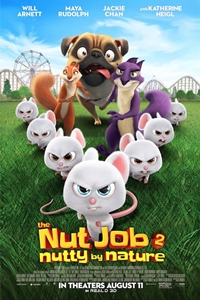 The Nut Job 2: Nutty By Nature (PG)
Cast: Will Arnett, Brendan Fraser
Runtime: 1 hr. 26 mins.

Surly Squirrel (Will Arnett) and the gang are back. We are once again in Oakton where the evil mayor has decided to bulldoze Liberty Park and build a dangerous amusement park in its place. Surly and his ragtag group of animal friends band together to save their home, defeat the mayor, and take back the park.
(1:55 PM)
,
(4:15 PM)
,
6:50 PM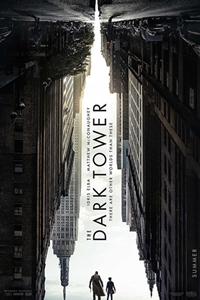 The Dark Tower (PG-13)
Cast: Idris Elba, Matthew McConaughey
Runtime: 1 hr. 34 mins.

There are other worlds than these. Stephen King's The Dark Tower, the ambitious and expansive story from one of the world's most celebrated authors, makes its launch to the big screen. The last Gunslinger, Roland Deschain (Idris Elba), has been locked in an eternal battle with Walter O'Dim, also known as the Man in Black (Matthew McConaughey), determined to prevent him from toppling the Dark Tower, which holds the universe together. With the fate of the worlds at stake, good and evil will collide in the ultimate battle as only Roland can defend the Tower from the Man in Black.
(1:50 PM)
,
(4:05 PM)
,
6:30 PM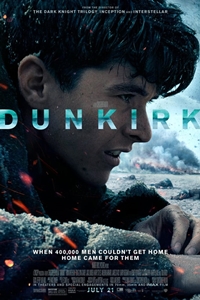 Dunkirk (PG-13)
Cast: Tom Hardy, Mark Rylance
Runtime: 1 hr. 47 mins.

In May 1940, Germany advanced into France, trapping Allied troops on the beaches of Dunkirk. Under air and ground cover from British and French forces, troops were slowly and methodically evacuated from the beach using every serviceable naval and civilian vessel that could be found. At the end of this heroic mission, 330,000 French, British, Belgian and Dutch soldiers were safely evacuated.
(1:45 PM)
,
(4:10 PM)
,
6:40 PM