Previous Page
Omnimax Theatre
Science World, Vancouver, BC V6A 3Z7
Movieline: 1-(604)-443-7443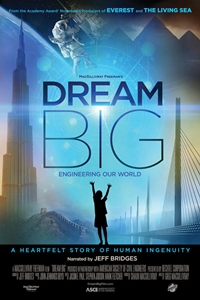 Dream Big: Engineering Our World: An IMAX Experience ()
Cast: Jeff Bridges
Runtime: 42 mins.

Narrated by Academy Award ® winner Jeff Bridges, Dream Big: Engineering Our World is a first film of its kind for IMAX ® and giant screen theatres that will transform how we think about engineering. From the Great Wall of China and the world's tallest buildings to underwater robots, solar cars and smart, sustainable cities, Dream Big celebrates the human ingenuity behind engineering marvels big and small, and shows how engineers push the limits of innovation in unexpected and amazing ways. With its inspiring stories of human grit and aspiration, and extraordinary visuals for the world's argest screens, Dream Big reveals the compassion and creativity that drive engineers to create better lives for people and a more sustainable future for us all.
A Beautiful Planet (G)
Cast: Jennifer Lawrence
Runtime: 46 mins.

Our world - a magnificent blue planet, dotted with gossamer clouds and gleaming in the brilliant flood of sunlight - is changing. From space, the Earth blazes at night with the electric intensity of human expansion across the globe. But it is within our power to protect the planet. While we continue to explore and gain knowledge of our galaxy, we also develop a deeper connection to the place we all call home.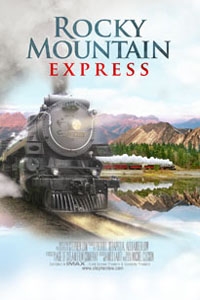 Rocky Mountain Express (NR)
Runtime: 40 mins.

This documentary propels audiences on a steam train journey through the breathtaking vistas of the Canadian Rockies and highlights the adventure of building a nearly impossible transcontinental railway.