Previous Page
Caprice Cinemas - Caprice 4
2381 King George Boulevard, Surrey, BC V4A 5A4
Movieline: 1-(604)-531-7456
Website: http://www.hollywood3.ca/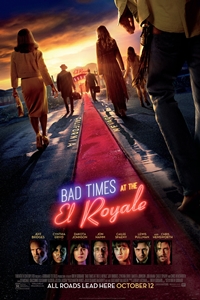 Bad Times at the El Royale (R)
Cast: Jeff Bridges, Cynthia Erivo
Runtime: 2 hr. 20 mins.

Seven strangers, each with a secret to bury, meet at Lake Tahoe's El Royale, a rundown hotel with a dark past. Over the course of one fateful night, everyone will have a last shot at redemption... before everything goes to hell.
4:10 PM
,
6:30 PM
,
9:00 PM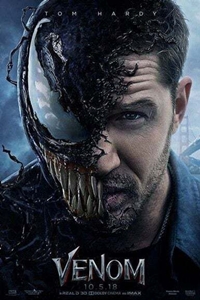 Venom (PG-13)
Cast: Tom Hardy, Michelle Williams
Runtime: 1 hr. 52 mins.

One of Marvel's most enigmatic, complex and badass characters comes to the big screen, starring Academy AwardŽ nominated actor Tom Hardy as the lethal protector Venom.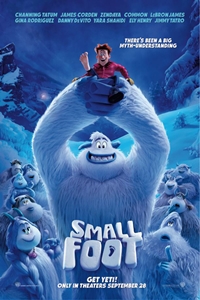 Smallfoot in 3D (PG)
Cast: Channing Tatum, James Corden
Runtime: 1 hr. 38 mins.

An animated adventure for all ages, with original music and an all-star cast, Smallfoot turns the Bigfoot legend upside down when a bright young Yeti finds something he thought didn't exist - a human. News of this Smallfoot throws the simple Yeti community into an uproar over what else might be out there in the big world beyond their snowy village, in an all new story about friendship, courage and the joy of discovery.