Previous Page
Caprice Cinemas - Rialto Twin
1732 152nd Street/Johnson Road, White Rock, BC V4A 4N4
Movieline: 1-(604)-541-9527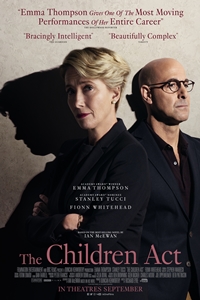 The Children Act (R)
Cast: Emma Thompson, Stanley Tucci
Runtime: 1 hr. 45 mins.

As her marriage to Jack (Stanley Tucci) flounders, eminent High Court judge Fiona Maye (Emma Thompson) has a life-changing decision to make at work - should she force a teenage boy, Adam (Fionn Whitehead), to have the blood transfusion that will save his life? Her unorthodox visit to his hospital bedside has a profound impact on them both, stirring strong new emotions in the boy and long-buried feelings in her.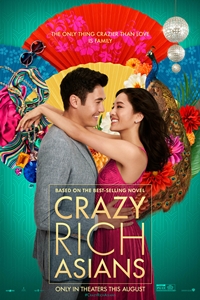 Crazy Rich Asians (PG-13)
Cast: Constance Wu, Michelle Yeoh
Runtime: 2 hr. 1 mins.

"Crazy Rich Asians" follows native New Yorker Rachel Chu (Wu) as she accompanies her longtime boyfriend, Nick Young (Golding), to his best friend's wedding in Singapore. Excited about visiting Asia for the first time but nervous about meeting Nick's family, Rachel is unprepared to learn that Nick has neglected to mention a few key details about his life. It turns out that he is not only the scion of one of the country's wealthiest families but also one of its most sought-after bachelors. Being on Nick's arm puts a target on Rachel's back, with jealous socialites and, worse, Nick's own disapproving mother (Yeoh) taking aim. And it soon becomes clear that while money can't buy love, it can definitely complicate things.