Previous Page
Caprice Cinemas - Rialto Twin
1732 152nd Street/Johnson Road, White Rock, BC V4A 4N4
Movieline: 1-(604)-541-9527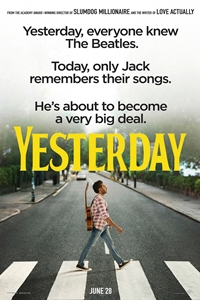 Yesterday (PG-13)
Cast: Lily James, Himesh Patel
Runtime: 1 hr. 52 mins.

In Yesterday, Himesh Patel is Jack Malik, a struggling singer-songwriter whose dreams of fame are rapidly fading, despite the support and devotion of his childhood best friend, Ellie (Lily James). When Jack wakes up after a freak accident to discover that The Beatles have never existed ... and he finds himself with a very complicated problem, indeed.

Featuring new versions of The Beatles' most beloved hits, Yesterday is written by Richard Curtis (Love Actually) and directed by Academy AwardŽ-winner Danny Boyle (Slumdog Millionaire).
1:30 PM
,
4:00 PM
,
6:30 PM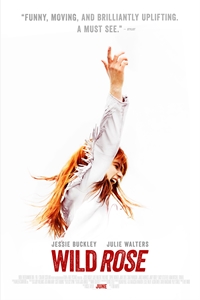 Wild Rose (R)
Cast: Julie Walters, Jessie Buckley
Runtime: 1 hr. 41 mins.

Jessie Buckley delivers an unforgettable, star-making performance as Rose-Lynn Harlan, a rebellious country singer who dreams of trading the working-class streets of Glasgow for the Grand Ole Opry of Nashville.Fresh out of prison, Rose-Lynn juggles her menial job, two children, and committed mother, expertly portrayed by Oscar-nominee Julie Walters, as she pursues her bold ambition of a one-way ticket to musical stardom. With the support of her boss (Sophie Okonedo), Rose-Lynn embarks on a life-changing journey that challenges her sense of self and helps her discover her true voice.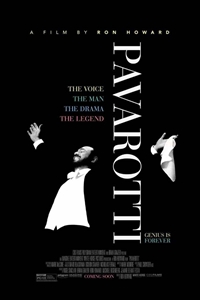 Pavarotti (PG-13)
Cast: Luciano Pavarotti
Runtime: 1 hr. 54 mins.

From the filmmaking team behind the highly-acclaimed documentary The Beatles: Eight Days A Week - The Touring Years, PAVAROTTI is a riveting film that lifts the curtain on the icon who brought opera to the people. Academy Award winner Ron Howard puts audiences front row center for an exploration of The Voice...The Man...The Legend. Luciano Pavarotti gave his life to the music and a voice to the world. This cinematic event features history-making performances and intimate interviews, including never-before-seen footage and cutting-edge Dolby Atmos technology.