Previous Page
Caprice Cinemas - Rialto Twin
1732 152nd Street/Johnson Road, White Rock, BC V4A 4N4
Movieline: 1-(604)-541-9527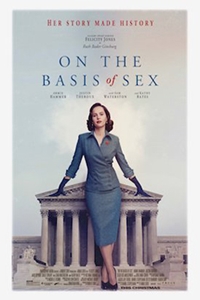 On The Basis Of Sex (PG-13)
Cast: Felicity Jones, Armie Hammer
Runtime: 1 hr. 54 mins.

The film tells an inspiring and spirited true story that follows young lawyer Ruth Bader Ginsburg as she teams with her husband Marty to bring a groundbreaking case before the Supreme Court and overturn a century of gender discrimination. The feature will premiere in 2018 in line with Justice Ginsburg's 25th anniversary on the Supreme Court.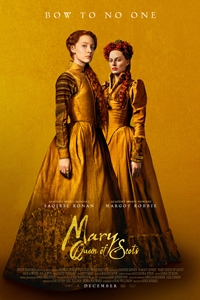 Mary Queen of Scots (R)
Cast: Saoirse Ronan, Margot Robbie
Runtime: 1 hr. 52 mins.

Mary Queen of Scots explores the turbulent life of the charismatic Mary Stuart. Queen of France at 16 and widowed at 18, Mary defies pressure to remarry. Instead, she returns to her native Scotland to reclaim her rightful throne. But Scotland and England fall under the rule of the compelling Elizabeth 1. Each young Queen beholds her "sister" in fear and fascination. Rivals in power and in love, and female regents in a masculine world, the two must decide how to play the game of marriage versus independence. Determined to rule as much more than a figurehead, Mary asserts her claim to the English throne, threatening Elizabeth's sovereignty. Betrayal, rebellion, and conspiracies within each court imperil both thrones - and change the course of history.