Previous Page
Caprice Cinemas - Rialto Twin
1732 152nd Street/Johnson Road, White Rock, BC V4A 4N4
Movieline: 1-(604)-541-9527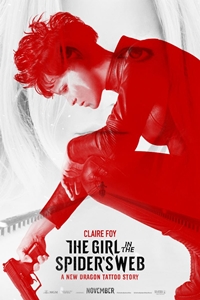 The Girl in the Spider's Web (R)
Cast: Claire Foy, Sverrir Gudnason
Runtime: 1 hr. 52 mins.

Lisbeth Salander, the cult figure and title character of the acclaimed Millennium book series created by Stieg Larsson, will return to the screen in The Girl in the Spider's Web, a first-time adaptation of the recent global bestseller. Golden Globe winner Claire Foy, the star of The Crown, will play the outcast vigilante defender under the direction of Fede Alvarez, the director of 2016's breakout thriller Don't Breathe; the screenplay adaptation is by Steven Knight and Fede Alvarez & Jay Basu.
4:00 PM
,
6:45 PM
,
9:15 PM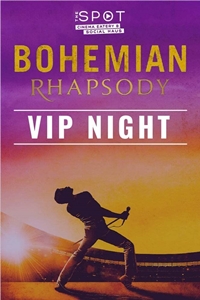 Bohemian Rhapsody (PG-13)
Cast: Rami Malek, Allen Leech
Runtime: 2 hr. 15 mins.

Bohemian Rhapsody is a foot-stomping celebration of Queen, their music and their extraordinary lead singer Freddie Mercury, who defied stereotypes and shattered convention to become one of the most beloved entertainers on the planet. The film traces the meteoric rise of the band through their iconic songs and revolutionary sound, their near-implosion as Mercury's lifestyle spirals out of control, and their triumphant reunion on the eve of Live Aid, where Mercury, facing a life-threatening illness, leads the band in one of the greatest performances in the history of rock music. In the process, cementing the legacy of a band that were always more like a family, and who continue to inspire outsiders, dreamers and music lovers to this day.
3:45 PM
,
6:30 PM
,
9:10 PM