Previous Page
Park Theatre
3440 Cambie Street, Vancouver, BC V5Z 2W8
Movieline: 1-(604)-709-3456
Website: http://cineplex.com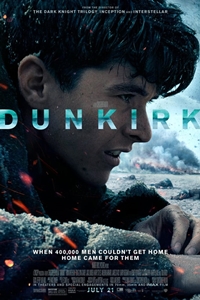 Dunkirk (PG-13)
Cast: Tom Hardy, Mark Rylance
Runtime: 1 hr. 47 mins.

In May 1940, Germany advanced into France, trapping Allied troops on the beaches of Dunkirk. Under air and ground cover from British and French forces, troops were slowly and methodically evacuated from the beach using every serviceable naval and civilian vessel that could be found. At the end of this heroic mission, 330,000 French, British, Belgian and Dutch soldiers were safely evacuated.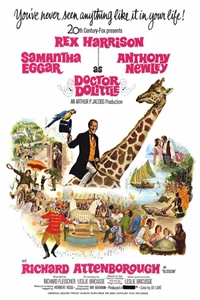 Doctor Dolittle (1967) (NR)
Cast: Rex Harrison, Samantha Eggar
Runtime: 2 hr. 32 mins.

Doctor Dolittle is a world-renowned veterinarian who speaks a wide array of animal languages. He sets off from his home in Puddleby-on-the-Marsh, England, in search of the Great Pink Sea Snail. In so doing, he and his friends meet such exotic creatures as the Pushme-Pullyu and the Giant Moon Moth.
Classic Films • v.o.a.