Previous Page
Vic Theatre
808 Douglas Street, Victoria, BC V8W 2B6
Movieline: 1-(250)-389-0444
Website: http://thevic.ca/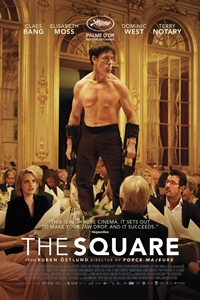 The Square (R)
Cast: Elisabeth Moss, Dominic West
Runtime: 2 hr. 22 mins.

Christian is the respected curator of a contemporary art museum, a divorced but devoted father of two who drives an electric car and supports good causes. His next show is "The Square", an installation which invites passersby to altruism, reminding them of their role as responsible fellow human beings. But sometimes, it is difficult to live up to your own ideals: Christian's foolish response to the theft of his phone drags him into shameful situations. Meanwhile, the museum's PR agency has created an unexpected campaign for "The Square". The response is overblown and sends Christian, as well as the museum, into an existential crisis.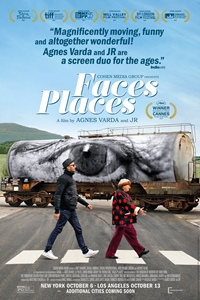 Faces, Places (Visages, villages) (PG)
Cast: Jean-Luc Godard, JR
Runtime: 1 hr. 30 mins.

Agnes Varda and JR have things in common: their passion for images in general and more particularly questionning the places where they are showed, how they are shared, exposed. Agnès chose cinema. JR chose to create open-air photographic galleries.When Agnès and JR met in 2015, they immediately wanted to work together, shoot a film in France, far from the cities. Random encounters or prepared projects, they will go towards the others and get them to follow them on their trip with JR's photographic truck. The film is also about their friendship that grows during the shooting, between surprises and malice, laughing of their differences.