Previous Page
Vic Theatre
808 Douglas Street, Victoria, BC V8W 2B6
Movieline: 1-(250)-389-0444
Website: http://thevic.ca/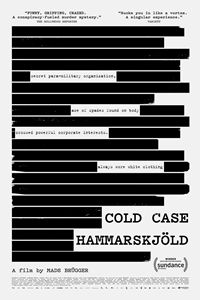 Cold Case Hammarskjöld ()
Cast: Mads Brügger, Göran Björkdahl
Runtime: 2 hr. 4 mins.

A shocking and exhilarating investigation into the mysterious death of Dag Hammarskjöld, the Secretary-General of the United Nations who died in a plane crash in 1961, one that points to a global conspiracy more nefarious than anybody could have imagined.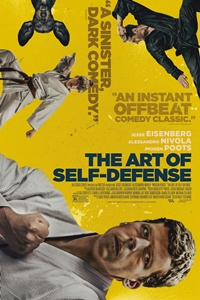 The Art of Self Defense (R)
Cast: Jesse Eisenberg, Imogen Poots
Runtime: 1 hr. 44 mins.


After he's attacked on the street at night by a roving motorcycle gang, timid bookkeeper Casey (Jesse Eisenberg) joins a neighborhood karate studio to learn how to protect himself. Under the watchful eye of a charismatic instructor, Sensei (Alessandro Nivola), and hardcore brown belt Anna (Imogen Poots), Casey gains a newfound sense of confidence for the first time in his life. But when he attends Sensei's mysterious night classes, he discovers a sinister world of fraternity, brutality and hyper-masculinity, presenting a journey that places him squarely in the sights of his enigmatic new mentor.