Previous Page
Vic Theatre
808 Douglas Street, Victoria, BC V8W 2B6
Movieline: 1-(250)-389-0444
Website: http://thevic.ca/
Halston ()
Cast: Liza Minnelli, Marisa Berenson
Runtime: 1 hr. 45 mins.

Prodigiously talented, Halston reigned over fashion in the 1970s and became a household name. But everything changed in the Wall Street era. With his empire under threat, Halston took the biggest gamble of his life.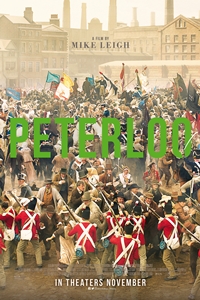 Peterloo (PG-13)
Cast: Rory Kinnear, Maxine Peake
Runtime: 2 hr. 33 mins.

Internationally acclaimed and Oscar-nominated filmmaker Mike Leigh portrays one of the bloodiest episodes in British history, the infamous Peterloo Massacre of 1819, where government-backed cavalry charged into a peaceful crowd of 80,000 that gathered in Manchester, England to demand democratic reform.