Previous Page
Vic Theatre
808 Douglas Street, Victoria, BC V8W 2B6
Movieline: 1-(250)-389-0444
Website: http://thevic.ca/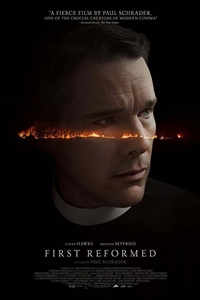 First Reformed (R)
Cast: Ethan Hawke, Amanda Seyfried
Runtime: 1 hr. 53 mins.

Reverend Ernst Toller is a solitary, middle-aged parish pastor at a small Dutch Reform church in upstate New York on the cusp of celebrating its 250th anniversary. Once a stop on the Underground Railroad, the church is now a tourist attraction catering to a dwindling congregation, eclipsed by its nearby parent church, Abundant Life, with its state-of-the-art facilities and 5,000-strong flock. When a pregnant parishioner asks Reverend Toller to counsel her husband, a radical environmentalist, the clergyman finds himself plunged into his own tormented past, and equally despairing future, until he finds redemption in an act of grandiose violence.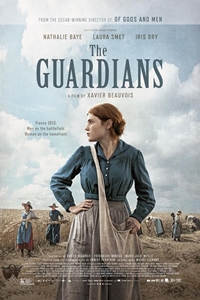 The Guardians (Les Gardiennes) (R)
Cast: Nathalie Baye, Iris Bry
Runtime: 2 hr. 18 mins.

An affecting human drama of love, loss, and resilience unfolds against the backdrop of World War I. The women of the Paridier farm, under the deft hand of Hortense, the family's matriarch (Nathalie Baye,) must grapple with the workload while the men, including two sons, are off at the front. Hortense reluctantly brings on an outsider, the hard-scrabble teenage orphan, Francine (Iris Bry), to help her daughter Solange (Laura Smet). New tools allow the women to triumph over the land, newfound independence is acquired, yet emotions are stirred especially when the men return from the front on short leaves.