Previous Page
Regal Barkley Village Stadium 16 IMAX & RPX
3005 Cinema Place, Bellingham, WA 98226
Movieline: 1-(844)-462-7342
Website: http://www.regmovies.com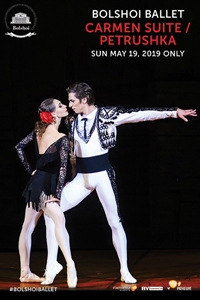 Bolshoi Ballet: Carmen Suite / Petrushka ()
Runtime: 2 hr. 20 mins.

Captured live the same day from the Bolshoi Ballet in Moscow, Carmen Suite / Petrushka comes to U.S. cinemas on Sunday, June 3 only. Carmen is as sensual and free-spirited as ever as she finds herself caught in a love triangle. The passionate one-act ballet by Cuban choreographer Alberto Alonso, originally conceived for legendary Bolshoi prima ballerina Maya Plisetskaya, will captivate audiences alongside Petrushka, a new creation for the Bolshoi by contemporary choreographer Edward Clug. The double-bill event for cinemas encapsulates and showcases the soul of Russian Ballet.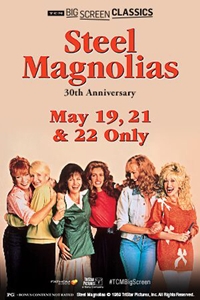 Steel Magnolias 30th Anniversary (1989) presented by TCM ()
Runtime: 2 hr. 5 mins.

Fathom Events, TCM and Tristar pictures presents Steel Magnolias returning to select cinemas for a special 30th anniversary event. Six icons of the silver screen come together in this hilarious and heartwarming story of life, love and loss in a small Louisiana parish. At the center of the group is Shelby Eatenton, newly married and joyfully pregnant, even though her diabetes could make childbirth life-threatening. Terrified at the possibility of losing her only daughter, M'Lynn Eatenton looks to her four closest friends for strength and laughter as she battles her deepest fear of death to join Shelby in celebrating the miracle of new life. This event includes exclusive insight from Turner Classic Movies!
2D • No Pass/SS • Reserved-Selected • Stadium