Previous Page
Regal Barkley Village Stadium 16 IMAX & RPX
3005 Cinema Place, Bellingham, WA 98226
Movieline: 1-(844)-462-7342
Website: http://www.regmovies.com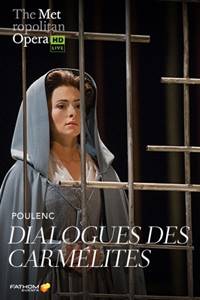 The Metropolitan Opera: Dialogues des Carmélites ()
Cast: Isabel Leonard, Adrianne Pieczonka
Runtime: 3 hr. 30 mins.

Fathom Events and the Metropolitan Opera present a broadcast of Poulenc's Dialogues des Carmélites, live in select cinemas nationwide on Saturday, May 11. Met Music Director Yannick Nézet-Séguin leads an accomplished ensemble in Poulenc's devastating modern masterpiece of faith and martyrdom. Isabel Leonard is the young Blanche de La Force, opposite Met legend Karita Mattila as the First Prioress.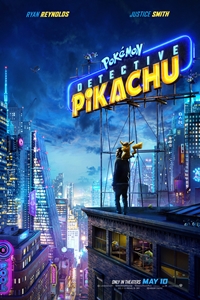 Pokémon Detective Pikachu (PG)
Cast: Ryan Reynolds, Justice Smith
Runtime: 1 hr. 44 mins.

The story begins when ace detective Harry Goodman goes mysteriously missing, prompting his 21-year-old son Tim to find out what happened. Aiding in the investigation is Harry's former Pokémon partner, Detective Pikachu: a hilariously wise-cracking, adorable super-sleuth who is a puzzlement even to himself. Finding that they are uniquely equipped to communicate with one another, Tim and Pikachu join forces on a thrilling adventure to unravel the tangled mystery. Chasing clues together through the neon-lit streets of Ryme City - a sprawling, modern metropolis where humans and Pokémon live side by side in a hyper-realistic live-action world - they encounter a diverse cast of Pokémon characters and uncover a shocking plot that could destroy this peaceful co-existence and threaten the whole Pokémon universe.
2D • CC • DV • No Passes • Reserved-Selected • Stadium
3D • CC • DV • No Passes • Reserved-Selected • Stadium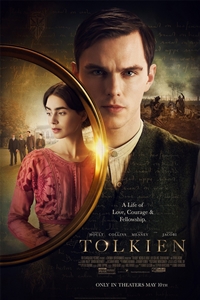 Tolkien (PG-13)
Cast: Lily Collins, Nicholas Hoult


TOLKIEN explores the formative years of the orphaned author as he finds friendship, love and artistic inspiration among a group of fellow outcasts at school. This takes him into the outbreak of World War I, which threatens to tear the fellowship apart. All of these experiences would inspire Tolkien to write his famous Middle-Earth novels.
2D • CC • DV • Reserved-Selected • Stadium