Previous Page
Regal Barkley Village Stadium 16 IMAX & RPX
3005 Cinema Place, Bellingham, WA 98226
Movieline: 1-(844)-462-7342
Website: http://www.regmovies.com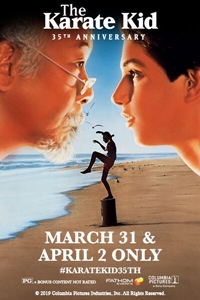 The Karate Kid 35th Anniversary ()
Runtime: 2 hr. 25 mins.

Practice your wax on wax off for a special 35th anniversary showing of The Karate Kid! Ralph Macchio stars as Daniel, a teenager who arrivrs in a new town where he must start from scratch and make new friends. He quickly becomes the target of a menacing gang of karate students. Eager to fight back he begs his handyman, Miyagi, a martial arts master, to teach him karate. Under Miyagi's wise tutelage, Daniel develops not only the physical skills but also the maturity, faith and self-confidence to compete despite tremendous odds. This event will also include a custom introduction from Ralph Macchio and William Zabka and a Cobra Kai Season 2 Sneak Peek.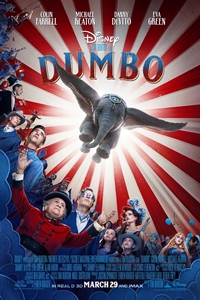 Dumbo (PG)
Cast: Colin Farrell, Michael Keaton
Runtime: 1 hr. 55 mins.

Circus owner Max Medici (Danny DeVito) enlists former star Holt Farrier (Colin Farrell) and his children Milly (Nico Parker) and Joe (Finley Hobbins) to care for a newborn elephant whose oversized ears make him a laughingstock in an already struggling circus. But when they discover that Dumbo can fly, the circus makes an incredible comeback, attracting persuasive entrepreneur V.A. Vandevere (Michael Keaton), who recruits the peculiar pachyderm for his newest, larger-than-life entertainment venture, Dreamland. Dumbo soars to new heights alongside a charming and spectacular aerial artist, Colette Marchant (Eva Green), until Holt learns that beneath its shiny veneer, Dreamland is full of dark secrets.
3D • CC • DV • No Passes • Reserved-Selected • Stadium
2D • CC • DV • IMAX • No Passes • Reserved-Selected • Stadium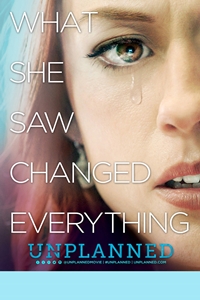 Unplanned (R)
Cast: Ashley Bratcher, Brooks Ryan
Runtime: 1 hr. 50 mins.

As one of the youngest Planned Parenthood clinic directors in the nation, Abby Johnson was involved in upwards of 22,000 abortions and counseled countless women on their reproductive choices. Her passion surrounding a woman's right to choose led her to become a spokesperson for Planned Parenthood, fighting to enact legislation for the cause she so deeply believed in. Until the day she saw something that changed everything.
2D • CC • DV • Reserved-Selected • Stadium