Previous Page
Palace Theatre - Friday Harbor
209 Spring Street, Friday Harbor, WA 98250
Movieline: 1-(360)-378-3578
Website: https://www.facebook.com/FridayHarborPalaceTheatre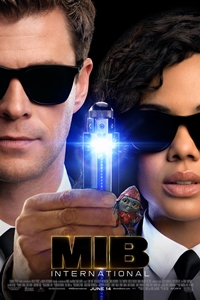 Men In Black: International (PG-13)
Cast: Chris Hemsworth, Tessa Thompson
Runtime: 1 hr. 55 mins.

The Men in Black have always protected the Earth from the scum of the universe. In this new adventure, they tackle their biggest, most global threat to date: a mole in the Men in Black organization.
12:15 PM
,
5:45 PM
,
8:30 PM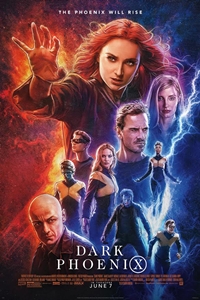 Dark Phoenix (PG-13)
Cast: James McAvoy, Michael Fassbender
Runtime: 1 hr. 53 mins.

This is the story of one of the X-Men's most beloved characters, Jean Grey, as she evolves into the iconic DARK PHOENIX. During a life-threatening rescue mission in space, Jean is hit by a cosmic force that transforms her into one of the most powerful mutants of all. Wrestling with this increasingly unstable power as well as her own personal demons, Jean spirals out of control, tearing the X-Men family apart and threatening to destroy the very fabric of our planet. The film is the most intense and emotional X-Men movie ever made. It is the culmination of 20 years of X-Men movies, as the family of mutants that we've come to know and love must face their most devastating enemy yet -- one of their own.
12:30 PM
,
6:00 PM
,
8:45 PM