Previous Page
Palace Theatre - Friday Harbor
209 Spring Street, Friday Harbor, WA 98250
Movieline: 1-(360)-378-3578
Website: https://www.facebook.com/FridayHarborPalaceTheatre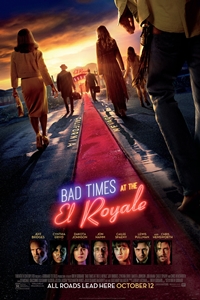 Bad Times at the El Royale (R)
Cast: Jeff Bridges, Cynthia Erivo
Runtime: 2 hr. 20 mins.

Seven strangers, each with a secret to bury, meet at Lake Tahoe's El Royale, a rundown hotel with a dark past. Over the course of one fateful night, everyone will have a last shot at redemption... before everything goes to hell.
2:45 PM
,
5:45 PM
,
8:30 PM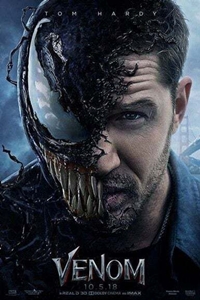 Venom (PG-13)
Cast: Tom Hardy, Michelle Williams
Runtime: 1 hr. 52 mins.

One of Marvel's most enigmatic, complex and badass characters comes to the big screen, starring Academy AwardŽ nominated actor Tom Hardy as the lethal protector Venom.
3:00 PM
,
6:00 PM
,
8:45 PM