Previous Page
Palace Theatre - Friday Harbor
209 Spring Street, Friday Harbor, WA 98250
Movieline: 1-(360)-378-3578
Website: https://www.facebook.com/FridayHarborPalaceTheatre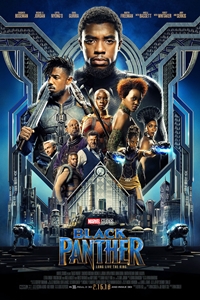 Black Panther (PG-13)
Cast: Chadwick Boseman, Lupita Nyong'o
Runtime: 2 hr. 14 mins.

"Black Panther" follows T'Challa who, after the events of "Captain America: Civil War," returns home to the isolated, technologically advanced African nation of Wakanda to take his place as King. However, when an old enemy reappears on the radar, T'Challa's mettle as King and Black Panther is tested when he is drawn into a conflict that puts the entire fate of Wakanda and the world at risk.
2:45 PM
,
5:45 PM
,
8:30 PM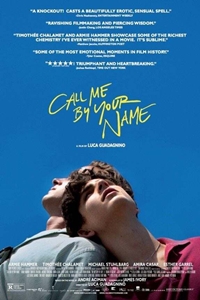 Call Me by Your Name (R)
Cast: Armie Hammer, Timothée Chalamet
Runtime: 2 hr. 10 mins.

CALL ME BY YOUR NAME, the new film by Luca Guadagnino, is a sensual and transcendent tale of first love, based on the acclaimed novel by André Aciman. It's the summer of 1983 in the north of Italy, and Elio Perlman (Timothée Chalamet), a precocious 17- year-old American-Italian boy, spends his days in his family's 17th century villa transcribing and playing classical music, reading, and flirting with his friend Marzia (Esther Garrel). Elio enjoys a close relationship with his father (Michael Stuhlbarg), an eminent professor specializing in Greco-Roman culture, and his mother Annella (Amira Casar), a translator, who favor him with the fruits of high culture in a setting that overflows wit h natural delights. While Elio's sophistication and intellectual gifts suggest he is already a fully-fledged adult, there is much that yet remains innocent and unformed about him, particularly about matters of the heart. One day, Oliver (Armie Hammer), a charming American scholar working on his doctorate, arrives as the annual summer intern tasked with helping Elio's father. Amid the sun-drenched splendor of the setting, Elio and Oliver discover the heady beauty of awakening desire over the course of a summer that will alter their lives forever.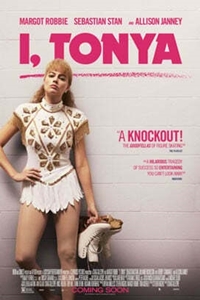 I, Tonya (R)
Cast: Margot Robbie, Sebastian Stan
Runtime: 1 hr. 59 mins.

Based on the unbelievable, but true events, I, TONYA is a darkly comedic tale of American figure skater, Tonya Harding, and one of the most sensational scandals in sports history. Though Harding was the first American woman to complete a triple axel in competition, her legacy was forever defined by her association with an infamous, ill-conceived, and even more poorly executed attack on fellow Olympic competitor Nancy Kerrigan. Featuring an iconic turn by Margot Robbie as the fiery Harding, a mustachioed Sebastian Stan as her impetuous ex-husband Jeff Gillooly, a tour-de-force performance from Allison Janney as her acid-tongued mother, LaVona Golden, and an original screenplay by Steven Rogers, Craig Gillespie's I, TONYA is an absurd, irreverent, and piercing portrayal of Harding's life and career in all of its unchecked and checkered glory.