Previous Page
Palace Theatre - Friday Harbor
209 Spring Street, Friday Harbor, WA 98250
Movieline: 1-(360)-378-3578
Website: https://www.facebook.com/FridayHarborPalaceTheatre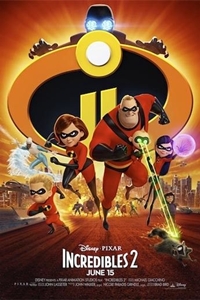 The Incredibles 2 (PG)
Cast: Craig T. Nelson, Holly Hunter
Runtime: 1 hr. 58 mins.

Everyone's favorite family of superheroes is back in Incredibles 2 but this time Helen (voice of Holly Hunter) is in the spotlight, leaving Bob (voice of Craig T. Nelson) at home with Violet (voice of Sarah Vowell) and Dash (voice of Huck Milner) to navigate the day-to-day heroics of normal life. It's a tough transition for everyone, made tougher by the fact that the family is still unaware of baby Jack-Jack's emerging superpowers. When a new villain hatches a brilliant and dangerous plot, the family and Frozone (voice of Samuel L. Jackson) must find a way to work together again which is easier said than done, even when they're all Incredible.
12:00 PM
,
3:00 PM
,
5:45 PM
,
8:15 PM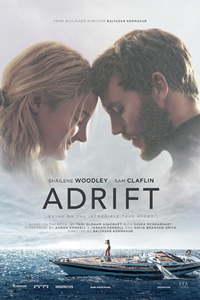 Adrift (PG-13)
Cast: Shailene Woodley, Sam Claflin
Runtime: 1 hr. 36 mins.

Starring Shailene Woodley (Fault in Our Stars, Divergent films) and Sam Claflin (Me Before You, The Hunger Games films), ADRIFT is based on the inspiring true story of two sailors who set out to journey across the ocean from Tahiti to San Diego.



Tami Oldham (Woodley) and Richard Sharp (Claflin) couldn't anticipate they would be sailing directly into one of the most catastrophic hurricanes in recorded history. In the aftermath of the storm, Tami awakens to find Richard badly injured and their boat in ruins. With no hope for rescue, Tami must find the strength and determination to save herself and the only man she has ever loved.
12:15 PM
,
6:00 PM
,
8:00 PM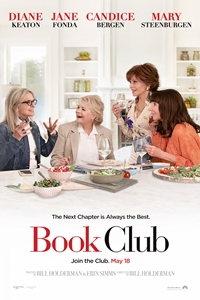 Book Club (PG-13)
Cast: Diane Keaton, Jane Fonda
Runtime: 1 hr. 44 mins.

Diane (Diane Keaton) is recently widowed after 40 years of marriage. Vivian (Jane Fonda) enjoys her men with no strings attached. Sharon (Candice Bergen) is still working through a decades-old divorce. Carol's (Mary Steenburgen) marriage is in a slump after 35 years.

Four lifelong friends' lives are turned upside down to hilarious ends when their book club tackles the infamous Fifty Shades of Grey. From discovering new romance to rekindling old flames, they inspire each other to make their next chapter the best chapter.