Previous Page
PFC's Limelight Cinema
1416 Cornwall Avenue, Bellingham, WA 98225
Movieline: 1-(360)-738-0735
Website: http://www.pickfordfilmcenter.org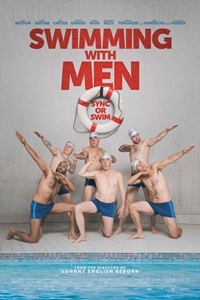 Swimming with Men ()
Cast: Charlotte Riley, Jim Carter
Runtime: 1 hr. 36 mins.

Faced with a full-blown mid-life crisis, accountant Eric (Rob Brydon) joins an all-male group of synchronised swimmers, discovering that making patterns in a pool can, for a couple of hours at least, smooth out the bumps in his work and marriage. Initially keeping their personal lives in the locker, the ramshackle squad and coach Susan (Charlotte Riley) slowly learn to reveal their inner lives, as well as their paunches. But can they get their lives and routines in sync as they embark on an unlikely journey to Milan to compete in the World Championship?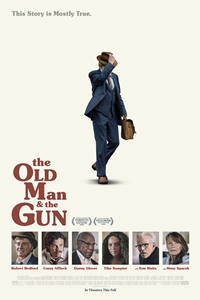 The Old Man & The Gun (PG-13)
Cast: Robert Redford, Casey Affleck
Runtime: 1 hr. 33 mins.

THE OLD MAN AND THE GUN is based on the true story of Forrest Tucker (Robert Redford), from his audacious escape from San Quentin at the age of 70 to an unprecedented string of heists that confounded authorities and enchanted the public. Wrapped up in the pursuit are detective John Hunt (Casey Affleck), who becomes captivated with Forrest's commitment to his craft, and a woman (Sissy Spacek), who loves him in spite of his chosen profession.