Previous Page
PFC's Limelight Cinema
1416 Cornwall Avenue, Bellingham, WA 98225
Movieline: 1-(360)-738-0735
Website: http://www.pickfordfilmcenter.org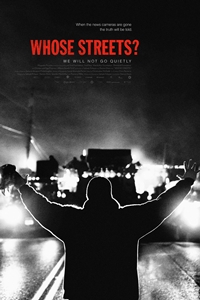 Whose Streets? (R)
Runtime: 1 hr. 30 mins.

Told by the activists and leaders who live and breathe this movement for justice, Whose Streets? is an unflinching look at the Ferguson uprising. When unarmed teenager Michael Brown is killed by police and left lying in the street for hours, it marks a breaking point for the residents of St. Louis, Missouri. Grief, long-standing racial tensions and renewed anger bring residents together to hold vigil and protest this latest tragedy. Empowered parents, artists, and teachers from around the country come together as freedom fighters. As the national guard descends on Ferguson with military grade weaponry, these young community members become the torchbearers of a new resistance. Filmmakers Sabaah Folayan and Damon Davis know this story because they are the story. Whose Streets? is a powerful battle cry from a generation fighting, not for their civil rights, but for the right to live.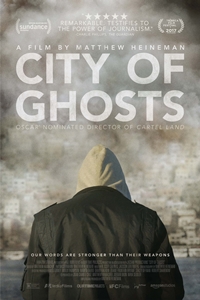 City of Ghosts (R)
Runtime: 1 hr. 30 mins.

Captivating in its immediacy, CITY OF GHOSTS follows the journey of "Raqqa is Being Slaughtered Silently" - a handful of anonymous activists who banded together after their homeland was taken over by ISIS in 2014. With astonishing, deeply personal access, this is the story of a brave group of citizen journalists as they face the realities of life undercover, on the run, and in exile, risking their lives to stand up against one of the greatest evils in the world today.