Previous Page
PFC's Limelight Cinema
1416 Cornwall Avenue, Bellingham, WA 98225
Movieline: 1-(360)-738-0735
Website: http://www.pickfordfilmcenter.org The Bill Murray Stories: Life Lessons Learned from a Mythical Man (NR)
Runtime: 1 hr. 10 mins.

This documentary follows one man's journey to find meaning in Bill Murray's many unexpected adventures with everyday people. Featuring rare and never-before seen footage of the comedic icon participating in stories previously presumed to be urban legend. Whether it be singing karaoke late at night with strangers or crashing a kickball game in the middle of the afternoon, Bill Murray lives in the moment and by doing so, creates magic with real people.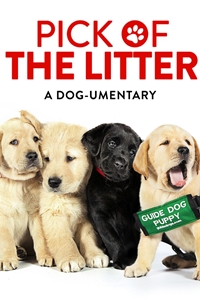 Pick of the Litter (NR)
Runtime: 1 hr. 21 mins.

Meet Patriot, Potomac, Primrose, Poppet, and Phil - five spirited puppies who, from the moment they're born, begin an incredible journey to become guide dogs for the blind. It's a rigorous two-year process that will take the pups from the care of selfless foster volunteers to specialized trainers to, if they make the cut, a lifelong human companion. At every step of the way, the puppies will be tested, challenged, and evaluated. Only the best of the best will be chosen for the job of guide dog - who has what it takes? Introducing viewers to an unforgettable cast of canine personalities and the dedicated individuals who work with them, Pick of the Litter is an uplifting, bighearted celebration of the unique bond between humans and dogs.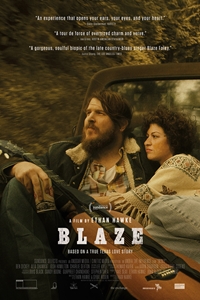 Blaze (R)
Cast: Benjamin Dickey, Alia Shawkat
Runtime: 2 hr. 7 mins.

BLAZE is inspired by the life of Blaze Foley, the unsung songwriting legend of the Texas outlaw music movement that spawned the likes of Merle Haggard and Willie Nelson. The film weaves together three different periods of time, braiding re-imagined versions of Blaze's past, present and future. The different strands explore his love affair with Sybil Rosen; his last, dark night on earth; and the impact of his songs and his death had on his fans, friends, and foes. The braided storyline terminates in a bittersweet ending that acknowledges Blaze's profound highs and lows, as well as the impressions he made on the people who shared his journey.