Previous Page
PFC's Limelight Cinema
1416 Cornwall Avenue, Bellingham, WA 98225
Movieline: 1-(360)-738-0735
Website: http://www.pickfordfilmcenter.org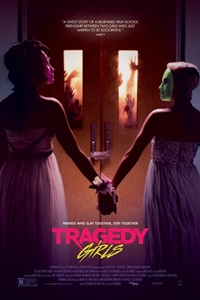 Tragedy Girls (R)
Cast: Alexandra Shipp, Brianna Hildebrand
Runtime: 1 hr. 30 mins.

Sadie and McKayla are two social-media obsessed best friends who will stop at nothing to build their online following. The self-titled "Tragedy Girls" kidnap Lowell, an unambitious local serial killer, and force him to mentor them into modern horror legends by committing murders to blow up on the internet. As the bodies fall, the girls become national news and panic in their small town hits a fever pitch just then, Lowell escapes! Now with the local Sheriff closing in and their relationship on the rocks, the girls must rethink their plan before they find themselves the latest victims of their own killing spree.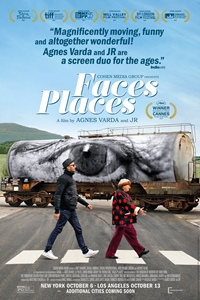 Faces, Places (Visages, villages) (PG)
Cast: Jean-Luc Godard, JR
Runtime: 1 hr. 30 mins.

Agnes Varda and JR have things in common: their passion for images in general and more particularly questionning the places where they are showed, how they are shared, exposed. Agnès chose cinema. JR chose to create open-air photographic galleries.When Agnès and JR met in 2015, they immediately wanted to work together, shoot a film in France, far from the cities. Random encounters or prepared projects, they will go towards the others and get them to follow them on their trip with JR's photographic truck. The film is also about their friendship that grows during the shooting, between surprises and malice, laughing of their differences.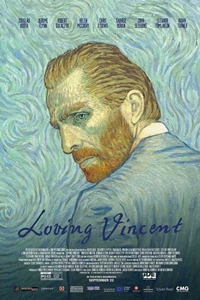 Loving Vincent (PG-13)
Cast: Saoirse Ronan, Aidan Turner
Runtime: 1 hr. 35 mins.

On 27th July 1890 a gaunt figure stumbled down a drowsy high street at twilight in the small French country town of Auvers.

The man was carrying nothing; his hands clasped to a fresh bullet wound leaking blood from his belly. This was Vincent van Gogh, then a little known artist; now the most famous artist in the world. His tragic death has long been known, what has remained a mystery is how and why he came to be shot. Loving Vincent tells that story.