Previous Page
Rio Theatre
1660 East Broadway at Commercial, Vancouver, BC V5N 1W1
Movieline: 1-(604)-878-3456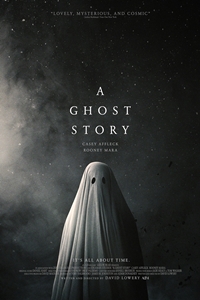 A Ghost Story (R)
Cast: Casey Affleck, Rooney Mara
Runtime: 1 hr. 27 mins.

Recently deceased, a white-sheeted ghost (Academy Award-winner Casey Affleck) returns to his suburban home to console his bereft wife (Academy Award-nominee Rooney Mara), only to find that in his spectral state he has become unstuck in time, forced to watch passively as the life he knew and the woman he loves slowly slip away. Increasingly unmoored, the ghost embarks on a cosmic journey through memory and history, confronting life's ineffable questions and the enormity of existence.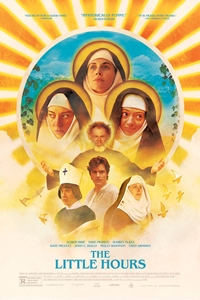 The Little Hours (R)
Cast: Alison Brie, Dave Franco
Runtime: 1 hr. 30 mins.

Medieval nuns Alessandra (Alison Brie), Fernanda (Aubrey Plaza), and Ginevra (Kate Micucci) lead a simple life in their convent. Their days are spent chafing at monastic routine, spying on one another, and berating the estate's day laborer. After a particularly vicious insult session drives the peasant away, Father Tommasso (John C. Reilly) brings on new hired hand Massetto (Dave Franco), a virile young servant forced into hiding by his angry lord. Introduced to the sisters as a deaf-mute to discourage temptation, Massetto struggles to maintain his cover as the repressed nunnery erupts in a whirlwind of pansexual horniness, substance abuse, and wicked revelry.