Previous Page
Rio Theatre
1660 East Broadway at Commercial, Vancouver, BC V5N 1W1
Movieline: 1-(604)-878-3456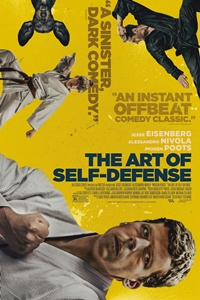 The Art of Self Defense (R)
Cast: Jesse Eisenberg, Imogen Poots
Runtime: 1 hr. 44 mins.


After he's attacked on the street at night by a roving motorcycle gang, timid bookkeeper Casey (Jesse Eisenberg) joins a neighborhood karate studio to learn how to protect himself. Under the watchful eye of a charismatic instructor, Sensei (Alessandro Nivola), and hardcore brown belt Anna (Imogen Poots), Casey gains a newfound sense of confidence for the first time in his life. But when he attends Sensei's mysterious night classes, he discovers a sinister world of fraternity, brutality and hyper-masculinity, presenting a journey that places him squarely in the sights of his enigmatic new mentor.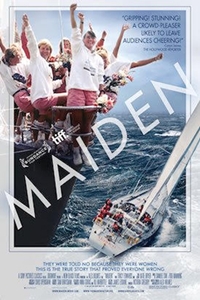 Maiden (PG)
Cast: Tracy Edwards, Jeni Mundy
Runtime: 1 hr. 33 mins.

The incredible, against-all-odds story of sailor Tracy Edwards, who skippered the first all-female international crew in the 1989 Whitbread Round the World Yacht Race.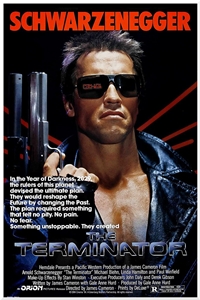 The Terminator (R)
Cast: Arnold Schwarzenegger, Michael Biehn
Runtime: 1 hr. 48 mins.

A Cyborg has been sent from the future on a deadly mission, it has been programmed to kill a young woman named Sarah Connor. Sarah has no idea that her life will have a staggering effect on the fate of mankind and that she is in danger of being killed at the hands of an inescapable machine known as the Terminator. Kyle Reese has also been sent from the future, but his mission is to protect the unknowing mother of a future leader. Is there any way to stop the death of an innocent when the relentless Cyborg is set on his course...